Salesforce Implementation
Get up and running with our Salesforce Implementation Services.
Benefit from a customised, integrated, and ready-to-use CRM from day one with our Salesforce implementation services.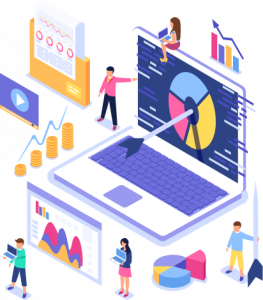 UK SALESFORCE IMPLEMENTATION PARTNER
Get a mission-ready Salesforce system
Regardless of whether it's a brand new implementation, enhancing your current system, or rescuing a struggling project, we have the experience to help. For each situation we'll investigate your business needs and devise a customised Salesforce Implementation that empowers your team.
Avoid amateur implementations - get it done perfectly so you can start harvesting the rewards.
Receive suitable features and customisations which is suited for your business processes
Simplify your integration with end-to-end training and support from our Salesforce experts
Salesforce implementation partner
Working across the whole suite of Salesforce products, we'll understand your businesses frameworks and align your Salesforce system to how your business runs. We are experts in implementing Salesforce solutions that accurately fit your business needs.

Sales Cloud provides end-to-end speed and efficiency for your sales team by closing more deals and improving performance and agility

Manage and resolve all customer issues in one place with Service Cloud

Streamline and simplify your Marketing efforts with Marketing Cloud
Give your brand a measurable boost with Community Cloud

Generate and nurture long-term customer relationships, easier, faster and holistically with Pardot
Accelerate your digital transformation with CPQ

Reduce costs and improve service metrics with Field Service Lightning
Let's stream line your implementation
Proven Salesforce Process
Drive CRM value from the beginning
Our attempted and tried execution technique brings your information, frameworks, individuals, and cycles together for a powerful outcome. By working in an agile environment we guarantee straightforwardness and adaptability at all times. As a Salesforce implementation partner, we plan frameworks that perform precisely as you need, within your budget and schedule.
Contact our Salesforce Implementation team
Book a call to find out more about our custom Salesforce implementation services.